There are so many reasons why you might want to rent a Tipper van from Port Van Hire, these vans are perfect for moving delivering a wide range of loose loads.
Choose from a range of tipper vans for hire including the Ford, Peugeot or Mercedes.
Tipper vans are ideal for light construction and horticulture as they offer a flexible means of carrying a variety of loads and equipment in an open body. As well as unloading manually, a tipper can also discharge a bulk load to the rear by tipping the body – raising it at the front so that the load is discharged at the rear of the vehicle.
A typical tipper van is the single cab 3,500 Kg GVW van-based (e.g. Ford Transit MWB, Iveco Daily, VW Crafter, Mercedes-Benz Sprinter) tipper. The standard body length on a 3.5t single cab dropside tipper is around 3.1 metres / 10 feet 3 inches, whereas the standard body length on a 3.5 tonne crew cab tipper is around 2.7 metres / 8 feet 9 inches. Single cab tippers, with 3 seats in total, tend to be built on medium wheelbase L2 chassis-cabs.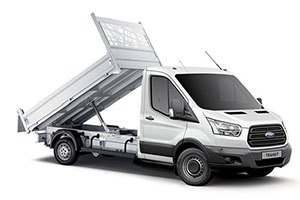 We can supply the utilities and civil engineering industries with tippers equipped with a hydraulic tipping dropside pick up body and are also available with towbar & tachograph, making them legal for towing such as a wood chipper trailer, mini digger, etc. This makes the 3.5 tonne tipper a popular hire vehicle for many uses.
A handy addition to a tipper is a crew cab, which allows the ease of transport of up to 7 workers, as well as the load in the body.
Our tipper vans come with a range of features, which may include an on-board computer, height-adjustable seats, adjustable steering wheel, cruise control and USB/Bluetooth radio. There is plenty of room for storage on the dashboard and parcel shelf.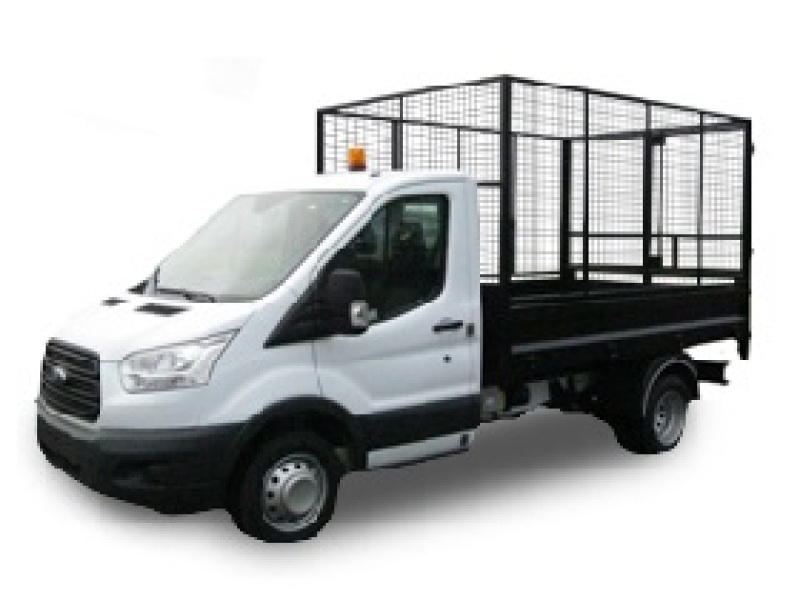 Tipper business van rentals
If you are a self-employed tradesman, such as a plumber, joiner or electrician just setting up in business, renting a vehicle rather than buying one or committing to a long-term lease can be a great option, preserving your working capital, saving you interest on a loan and giving you time to get established. Whether you hire for a day, a weekend, a week or longer, you can be sure of a great deal.
Established businesses can use us for small van rentals to supplement existing fleets of vans during seasonal peaks. There is little point having unused vehicles, so hiring additional vans only when you need them provides an effective and cost-effective solution.