There are so many reasons why you might want to rent a dropside van from Port Van Hire, these vans are perfect for moving furniture and other large loads.
Choose from a range of dropside vans for hire including the Ford, Peugeot or Mercedes.
If you are transporting bulk and solid loads and you don't want the restrictions of enclosed bodywork, then a Dropside van is the right choice for you. Popular with a variety of different professions including outdoor trades, such as light construction and landscaping, a dropside vehicle has many benefits on offer.
Both side and tailboards are hinged along the lower edges, pivoting down below deck level for loading. The practical, open bodywork can transport a mix of loads and equipment as required. In fact, dropsides offer two bodies in one. By removing the side boards, tailboard and the rear corner posts, the Dropside can be transformed into an open flatbed body, ready to carry palletised loads.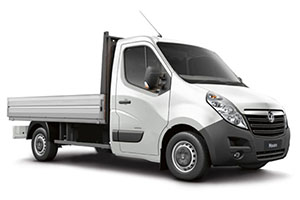 We have a range of 3.5 tonne vans fitted with flatbed pick-up bodies to suit most applications, whether you need a standard dropside, a dropside with tail-lift, or a plain flat-bed, we have a vehicle to suit your needs.
The 17 foot (5.16 to 5.20 metre) dropside is the longest 3.5 tonne flatbed. These dropsides are popular for use in transporting scaffolding, uPVC extrusions and window & door frames, street lighting, etc.
Despite the impressive load length size, this vehicle can still be driven on a standard car licence (category B) and due to its ultra-light body construction – using aluminium wherever possible – it still has an impressive payload of over a tonne! The dropside bodies of these vehicles feature aluminium dropsides and hard-wearing, specialist resin-bonded plywood, load decks, along with pull-up load retention rings, under-chassis roping hooks & aluminium ladder-frame headboard and – on some models – integrated side steps both sides & headboard grab handles.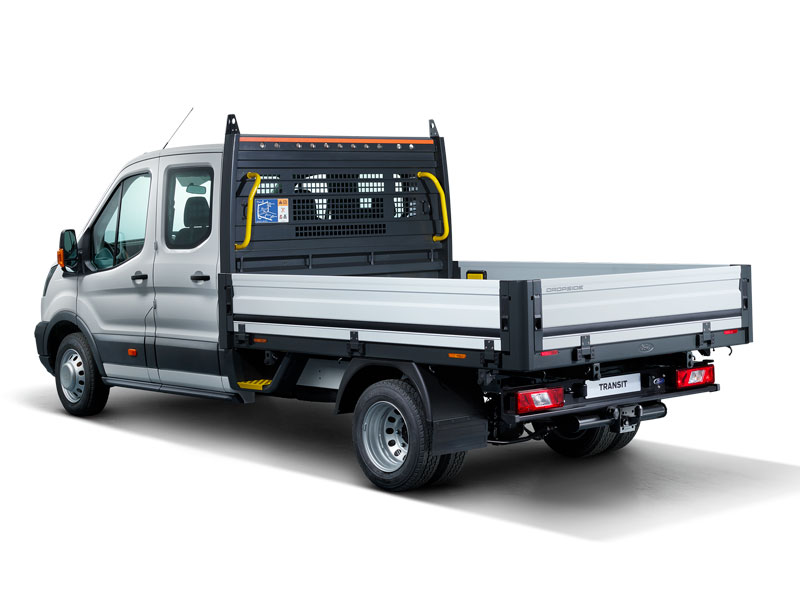 Dropside vans are comfortable with a large windscreen that provides a great view of the road ahead, while large wing mirrors allow drivers to see easily behind them. They are easy to drive surprisingly manoeuvrable.
Dropside business van rentals
If you are a self-employed tradesman, such as a plumber, joiner or electrician just setting up in business, renting a vehicle rather than buying one or committing to a long-term lease can be a great option, preserving your working capital, saving you interest on a loan and giving you time to get established. Whether you hire for a day, a weekend, a week or longer, you can be sure of a great deal.
Established businesses can use us for small van rentals to supplement existing fleets of vans during seasonal peaks. There is little point having unused vehicles, so hiring additional vans only when you need them provides an effective and cost-effective solution.